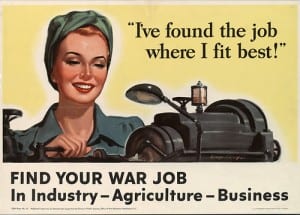 Labor Day is celebrated on the first Monday in September of each year. It was established as a tribute to all the hard workers that make up our nation.  As one of the first holidays of the school year I'm planning to set aside a couple of hours this week to teach my kiddos about this important holiday.
Here are a few ideas if you're planning a  Labor day lesson for your Homeschool or classroom.
Review Labor Day Facts:
The first Labor Day holiday was celebrated on Tuesday, September 5, 1882, in New York City
Labor Day is a holiday dedicated to the social and economic achievements of American workers.
It wasn't until 2 years later in 1884 that the first Monday in September was chosen as the holiday
10 Years Later in 1894 Congress made Labor Day official in all states.
Scripture Application
Go over 2 Thessalonians 3:6-10 & Discuss.  This scripture warns about the dangers of laziness & idleness, and shows the importance of hard work.

In the name of the Lord Jesus Christ, we command you, brothers, to keep away from every brother who is idle and does not live according to the teaching.  For you yourselves know how you ought to follow our example. We were not idle when we were with you, nor did we eat anyone's food without paying for it. On the contrary, we worked night and day, laboring and toiling so that we would not be a burden to any of you. We did this, not because we do not have the right to such help, but in order to make ourselves a model for you to follow. For even when we were with you, we gave you this rule: "If a man will not work, he shall not eat." you received from us. — 2 Thessalonians 3:6-10

Make it Personal
This is a good chance to ask the question "What do you want to be when you grow up?". Depending on the age and choices you can discuss/research their chosen professions. Discuss certain aspects of the jobs.
Here are a few discussion questions to get you started:
What type of uniform or clothing would a person in that job wear?  Why?

What are the basic duties of someone in that position?

Why do you want to be one when you grow up?

Have them draw a  picture of somone working in their chosen jobs.

I'm sure I'll have a wide range of choices to discuss like Inventor, Scientist, Firefighter, Policeman, Daddy, and not to forget the little girl who wants to be a princess & a mommy when she grows up.
Do an Activity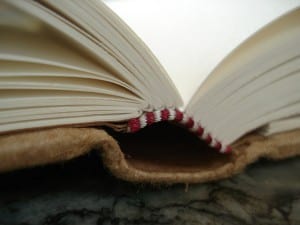 I've been asked this several times lately so I thought I'd write a little post about it. One of the biggest costs when homeschooling is purchasing curriculum.  It's very disappointing when you find the perfect curriculum, but just can't quite swing it.
I have several resources I go to to try to find what I'm looking for used.  You can usually get a great deal while also helping another homeschooling family purchase for the next year.  Here are a few of the places I use:
Yahoo Message Groups also has several groups dedicated to certain curriculums:
Check out the My Father's World Swap Group.  Looking for Sonlight?  There's a Sonlight Group Too!
Neither of those interest you? Go to the Yahoo Groups Main Page & search for your curriculum to find a group.
I do feel that I should add this one little warning.  I've ordered tons of curriculum through these sites & have mostly never had any problems.  Most homeschoolers are very honest, but due to one bad transaction I always ask for shipping insurance just to be safe if you're making a big purchase.  It's not much, but worth it IMO.
I'm sure that's not all.  Do you have any to add?  Please leave it in the comments!